Every year, barely after the New Year, the consumer technology industry comes together in Las Vegas for the International Consumer Electronics Show (CES) - the world's largest consumer technology tradeshow. There they introduce and celebrate the latest products and technological innovations in consumer electronics, including office productivity tools - the gadgets many of us love and can't manage to work without - and this year even promises the
---
January 7, 2019

-
---
January 7, 2019

-
---
January 3, 2019

-
For roughly the past two decades, the ABA Legal Technology Survey Report has polled lawyers for their opinions about the legal technology options available to them. One of the areas investigated is access to and attitudes toward training for the technology that lawyers are using in their practice.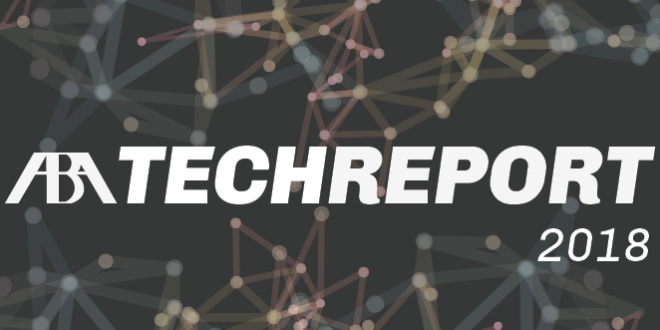 ---
November 19, 2018

-
The Cybersleuth's Guide to the Internet, 2018, 14th Edition Revised just hit the warehouse and is ready for ordering (by cr...
---
November 18, 2018

-
On Monday, November 26th, the American Bar Association is once again running its Cyber Monday Sale.
ALL books will be on sale for 40% off your best price. That inclu...
---
November 18, 2018

-
By: Mark Rosch
Twitter appears to have disabled its pinpoint geographical search capability, and severely limited its other geographic search capablities. Some less precise geographic search capabilities do still remain.
Until recently, it was possible to enter the search instruction geocode (along with GPS coordinates for a specific location) into the search box at Twitter to retrieve ...
---
November 16, 2018

-
By Mark Rosch
While many people are familiar with the ability to type or enter a link to a Web page written in a foreign language into the Google Translate tool, fewer are aware that you can also handwrite or draw characters or pictographs of languages (such as Chinese, Japanese, or Korean) that do not use the "Latin/Roman/Western&quo...
---
October 8, 2018

-
Google is shutting down it's Google+ (Google Plus) social networking site.
Google is shutting down its social networking site after "reportedly failing to publicly disclose a security bug affecting hundreds of thousands of accounts on the service," (according to CNN).
The "security bug"...
---
May 14, 2018

-
Category : Alaska CLE , California MCLE , Colorado CLE , Continuing Legal Education , Delaware CLE , Georgia CLE , Hawaii CLE , Idaho CLE , Kansas CLE , Maine CLE , Montana CLE , Newsitem , Oklahoma CLE , Oregon CLE , South Carolina CLE , Virginia CLE
Early bird registration for the CLE by the Sea Continuing Legal Education Conference in Honolulu, Hawaii ends at midnight January 10. Prices increase beginning January 11.
Internet for Lawyers is co-sponsoring the five-day conference. Running from February 11-15, 2019, the CLE conference will include 12 hours of educational presentations on a variety of Legal Ethi...
---
CLESeminars.com is a Division on Internet For Lawyers, Inc. © 2015|Enigma Theme Developed By Weblizar Themes